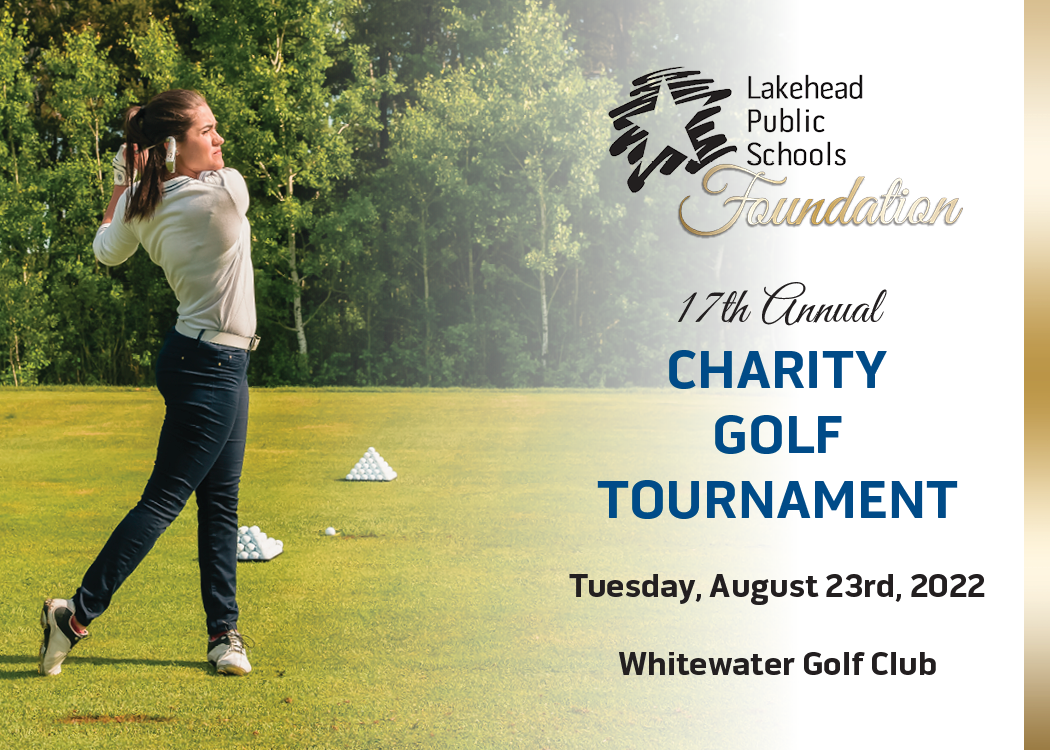 Come Golf With Us!
Aug 8, 2022
On Tuesday, August 23rd, we will be holding our 17th Annual Charity Golf Tournament in support of the Lakehead Public Schools Foundation.
All are welcome to play!
Players will receive 18 holes of golf, a complimentary lunch, dinner, snacks, and the opportunity to win prestigious prizes!
To register to play, or to register a team of 4 players, click here.
For more information, please view the brochure below. Thank you for your support as we celebrate 17 years of successfully helping students continue to realize their dreams!