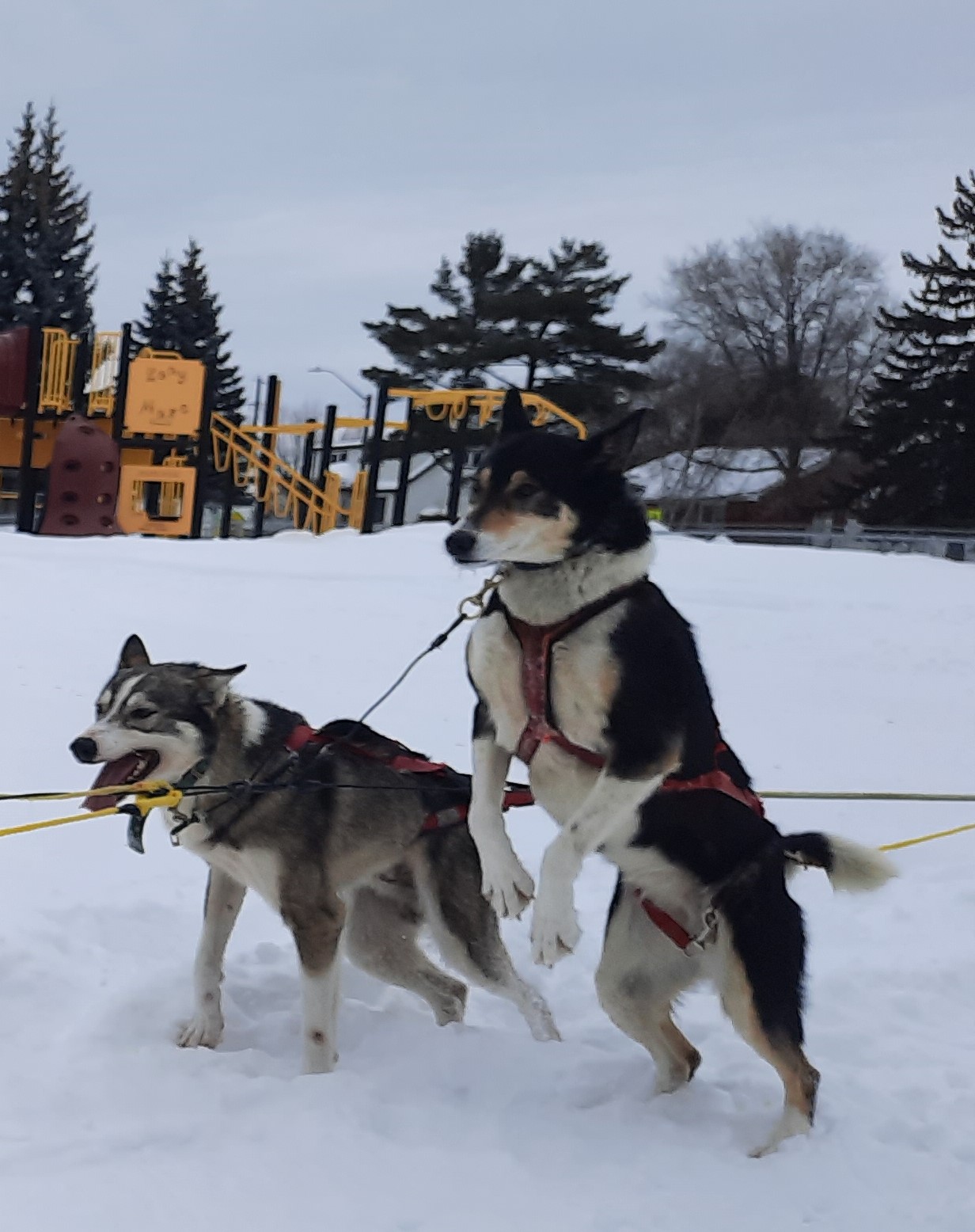 Rich History of Dogsledding Taught at Algonquin Avenue Public School
Jan 27, 2022
Over a dozen Alaskan Huskies were hard at work at Algonquin Avenue Public School this week, and to the delight of the students, the friendly canines were fast, loud, and eager to run. Each student from Kindergarten to Grade 8 had the chance to ride the dogsled propelled by 8 huskies and driven by a professional dogsledder. The dogs did what they love most, and the students were enthralled from start to finish.
Each class took turns rounding the schoolyard and learned about the sport, the sled, and the animals. The professional dogsledding company, Borealis Sled Dog Adventures, explained that the Alaskan Huskies are bred as a working dog, not a show dog, and therefore vary tremendously in coat colour and marking.
Grade 7 student Kegan Morgan was impressed with the dogs. "They were really fast. The dogs all worked as a team, they were all synchronized, the way that they moved – it's just fascinating. It's a good opportunity, thanks to Mr. Lentz."
"We want to give students experiential opportunities and what better way to experience the outdoors and linking some of it to the curriculum than providing an adventure for the kids. Dogsledding has a rich history in this area with Indigenous people so it's an awesome opportunity," said Principal Darren Lentz. "They love it. The kids are having fun. One of the big things about it is that when they go back into the classroom, they start reading and writing about it and they're that much richer with experience."
As though a fast-paced sled ride around the schoolyard wasn't enough fun, the company, based in Vermilion Bay, Ontario, topped the event off by bringing out their newest litter of Alaskan Husky puppies for the children to adore.